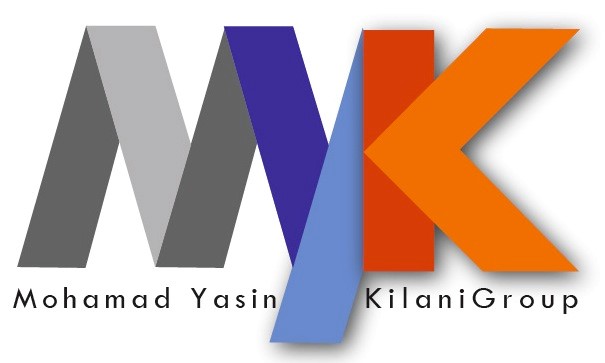 Mohammad Yasin Kilani & Partner co
Since its establishment in 1952, MYK has been a formidable presence within the Kilani Group and a pioneering force in the paper industry. With over half a century of rich history, MYK has solidified its status as a market leader in Jordan, holding a commanding share of over 50%. Moreover, it has gained international recognition as a significant exporter of paper to countries including Iraq, Syria, Turkey, and Lebanon.

Lara Haven Farm
Lara Haven Farm, nestled in the arid northern reaches of the Dead Sea, is a testament to human ingenuity and sustainability in the face of adversity. This unique oasis successfully combines leisure and commercial agriculture, even featuring a pioneering fish pond, Arabian horses stable. Overcoming the region's challenges, the farm employs innovative water management, drawing brackish water from a well and transforming it into a valuable resource through advanced desalination. This allows for the cultivation of a variety of crops and the thriving fish pond. The commitment to sustainability extends to the care of majestic Arabian horses and other farm animals, all receiving dedicated veterinary attention. With over 1000 palm trees producing premium dates, Lara Haven Farm exemplifies perseverance and innovation, representing a beacon of resilience and harmonious coexistence with nature in a challenging landscape.

Al Ameer paper and board trading company (APTCO)
APTCO stands as the foremost supplier of food-grade cardboard, revolutionizing the food packaging industry with a diverse collection of recyclable cardboard options. From the strength of Kraft to the pristine appearance of SBS, the robustness of FBB, the classic charm of Manila, and the durability of Duplex, APTCO caters to the distinctive needs of food businesses across the region. With an unwavering commitment to quality, environmental responsibility, and a client-centric approach, APTCO is the go-to choice for businesses seeking top-tier food packaging solutions.

Manhattan
Manhattan Co. stands as a visionary in the realm of recycling and environmental solutions, championing sustainability, and environmental responsibility. Their commitment extends beyond traditional defense services to embrace innovative recycling and environmental projects that have a meaningful impact on the preservation of our planet. As pioneers in this field, Manhattan Co. is dedicated to shaping a more environmentally-conscious future in a world where such endeavors are of paramount importance.